PREMIUM DELIVERY ROBOT
BellaBot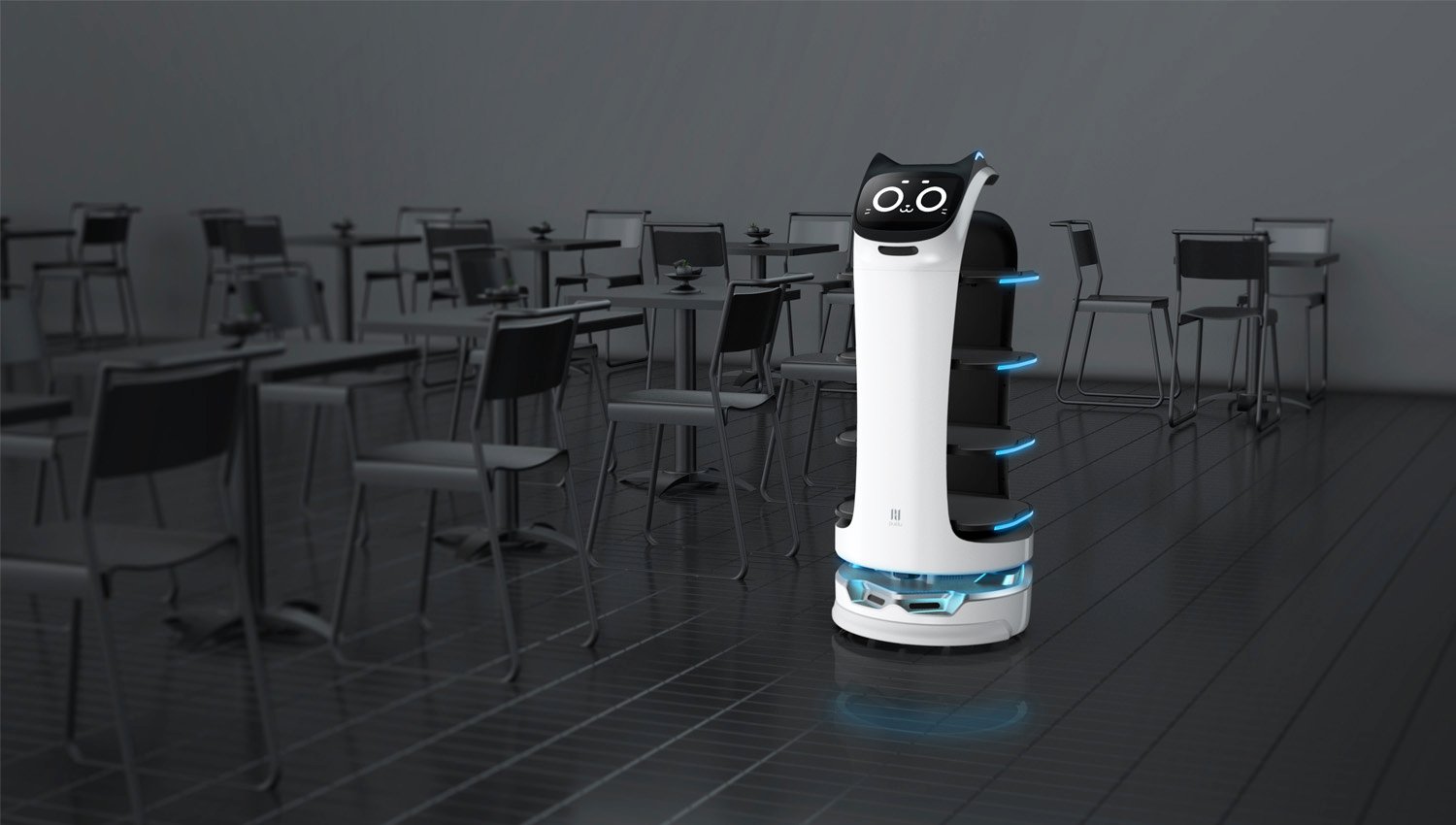 BellaBot, a premium delivery robot, is designed by Pudu for the pursuit of quality service. It inherits the outstanding characteristics of the previous generation while being endowed with superior human-Robot interaction capabilities. Featuring an innovative bionic design language, lovely modeling, multi-modal interaction, and many other new functions. BellaBot provides users with an unprecedented food delivery robot experience.
Intelligent Multifunctional Delivery
GREETING MODE
BellaBot features a greeting mode in which it takes over reception and escorts guests to their table.
DELIVERY MODE
BellaBot delivers food to multiple tables at once.
CRUISE MODE
BellaBot circulates along a predetermined path with self-service drinks and desserts and recommends them to customers by voice.
BIRTHDAY MODE
BellaBot delivers birthday cake or gifts to customers, accompanied by customized background music.
DISH RETURN MODE
BellaBot collects dishes to be cleaned and delivers them to the dish-return spot or the dish-washing room.
DIRECT MODE
BellaBot perform one-way delivery.
Why BellaBot is premium delivery robot?
Intelligent Induction Tray
Perceive the tray's load to ensure more efficient delivery.  Modular structure for quick disassembly and easier cleanup.
Light interaction, touch feedback, and smart expression allow for unprecedented human- robot interaction.
Power Exchange Technology
Industry's first power exchange technology. Enable to quickly replaced to keep the robot running around the clock.
Intelligent Lattice Screen
A lattice screen on BellaBot's back Allowing to customize the table numbers, instructions, blessings, and other texts to customer needs.