UNIVERSAL DELIVERY ROBOT
PuduBot2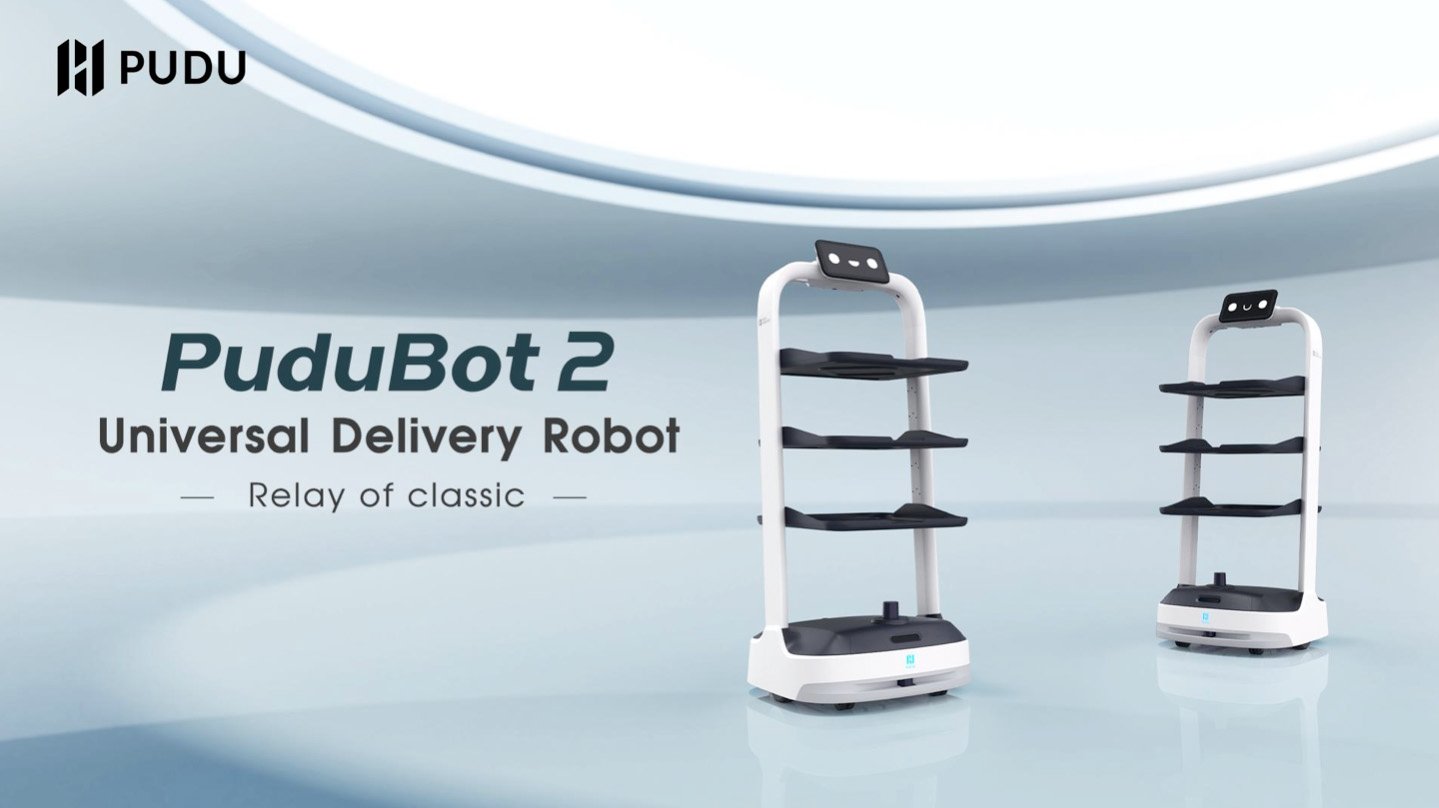 PuduBot 2, the newly upgraded delivery robot from Pudu Robotics, inherits excellent features and functions from PuduBot. PuduBot 2 is committed to realizing intelligent deliveries in all scenarios, promoting the application of service robots and accelerating the overall robot development with higher performance, better functional extendability, environmental adaptability and reliability in use.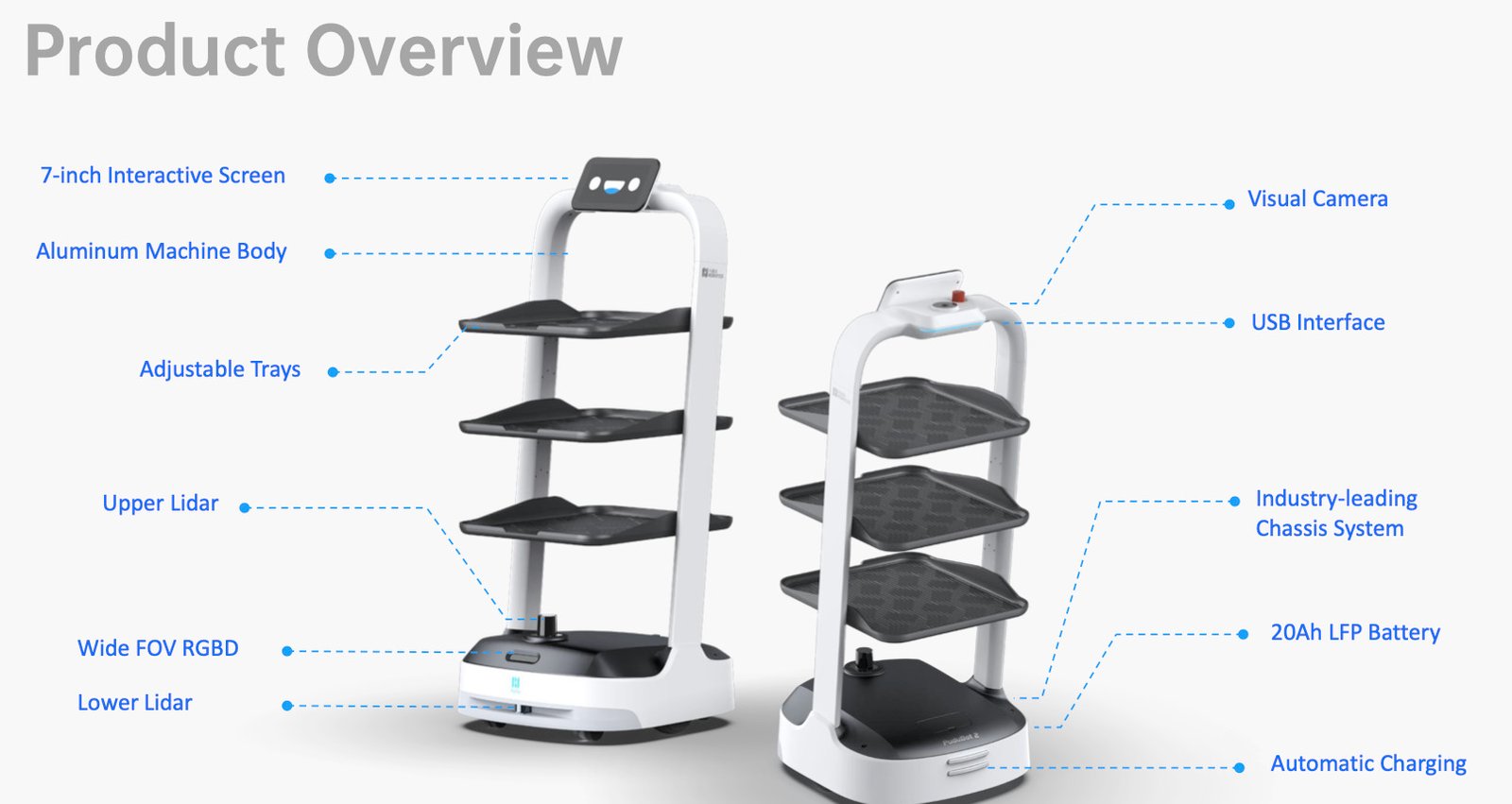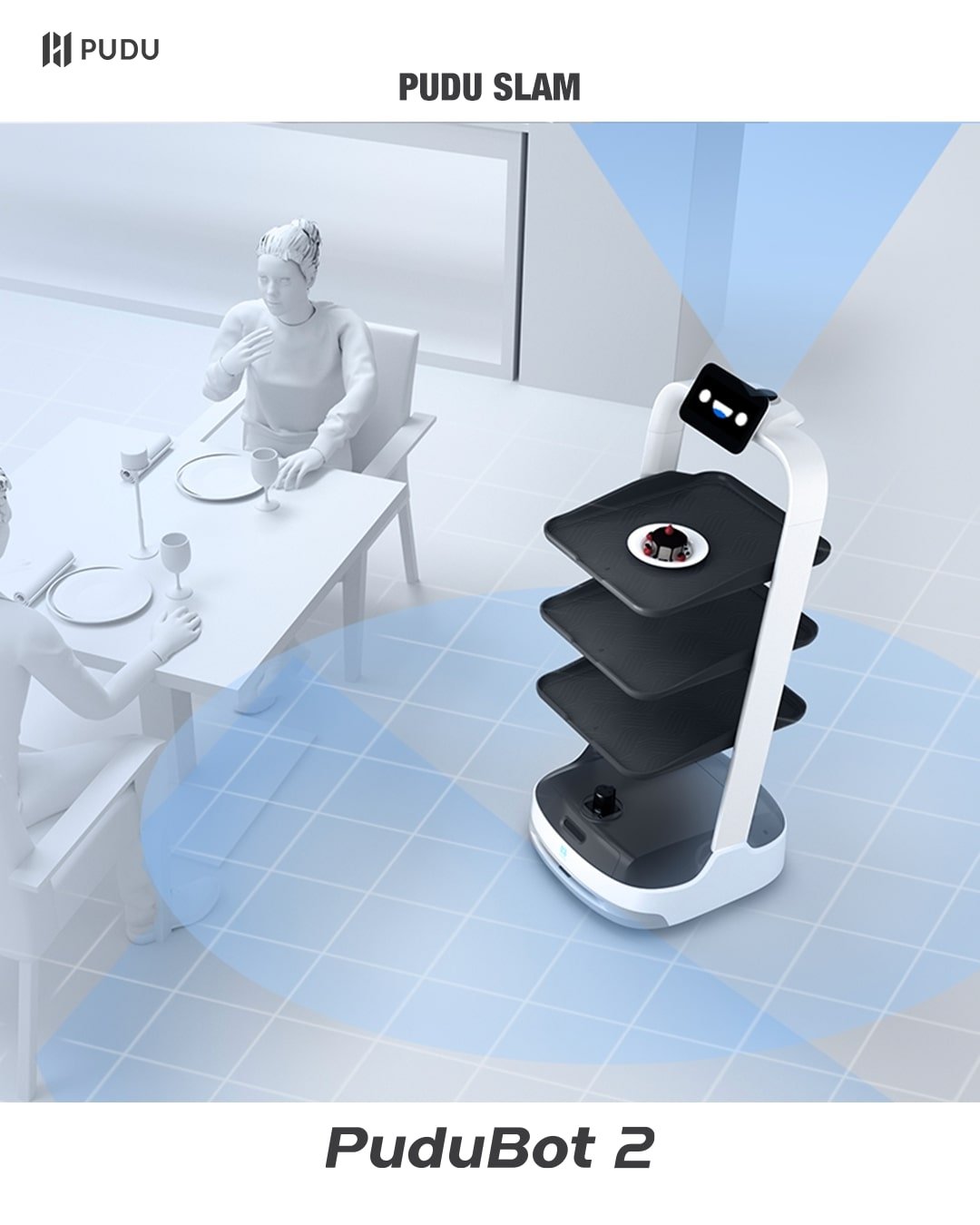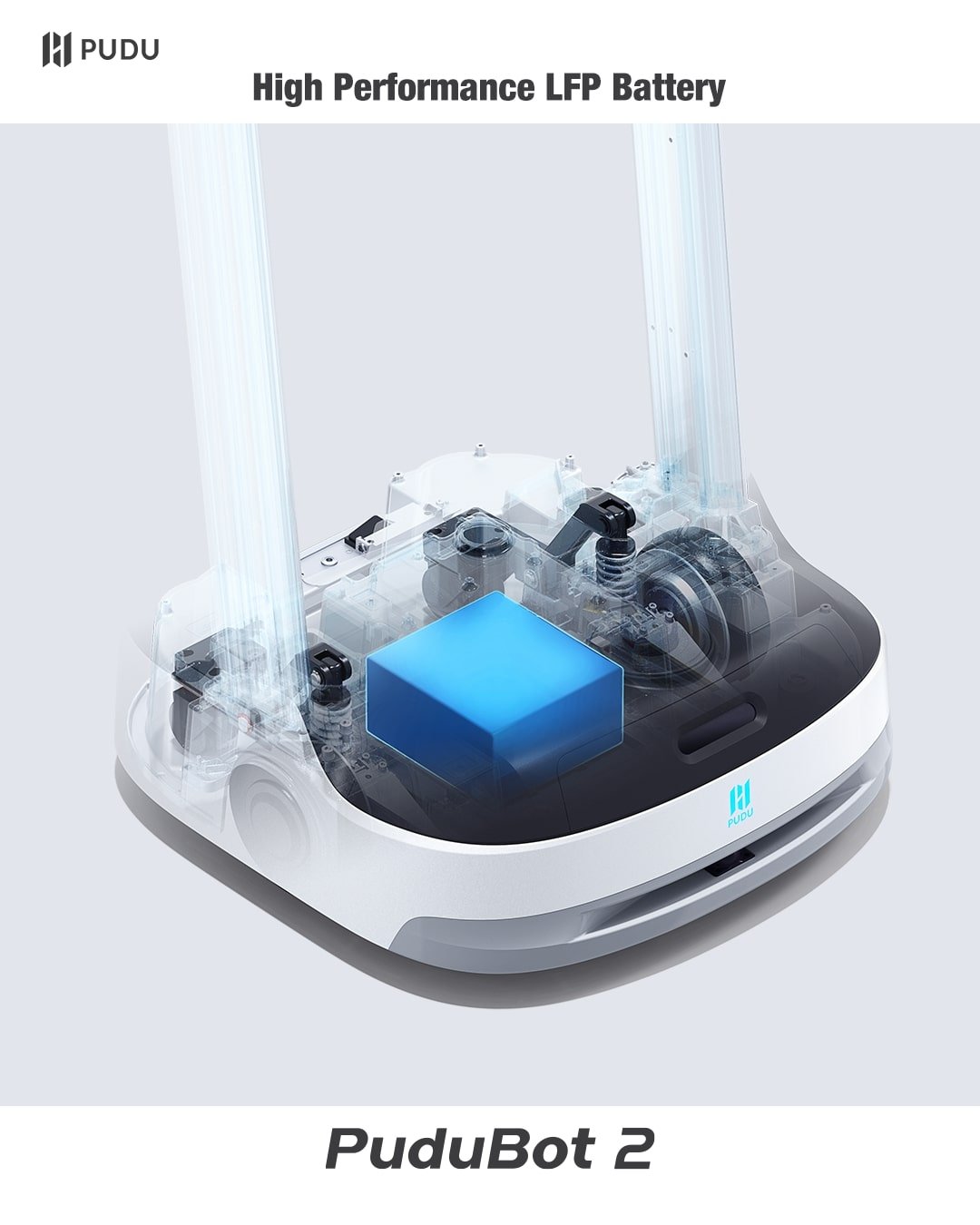 The COVID-19 profoundly changes our way of life and production and lots of restaurants have offered contact-free delivery to guarantee the safe transfer of food nowadays. PuduBot 2 supports pager function and receives remote operation commands. In different use scenarios PuduBot 2 can receive demands from the pagers and collects the dishes or items automatically, reducing contagion risk between people while boosting delivery efficiency.
Excellent Restaurant Automation
Restaurant Automation is the use of automated or robotic technology to complete tasks throughout the restaurant and facility in order to simplify ordering, meals preparing, food delivery and bill payment.
Embedded in strong foundations and in-depth understanding of catering industry, PuduBot 2 possesses the significant features to streamline the food delivery services. And the powerful multi-robot dispatch system distinctly cuts down on the human labor required to stay up and table running.
The pandemic has been hugely devastative to the labor market and fundamentally altered the industries and locations where would-be employees want to work. Employers are struggling in looking for and retaining qualified staffs.
Deploying robots to replace the 4-D jobs (Dull, Duplicate, Dirty and Dangerous)is trendy and will become ubiquitous in future. With the help of robots, employees may focus more on the high-value work and have a better work environment, which results in better work experience and satisfaction.