FLEXIBLE MULTI TASKER
KettyBot
KettyBot is Pudu Technology's first delivery & reception robot that can perform several tasks –marketing, delivering, guiding at the same time. As a cost-effective and high-efficient product, KettyBot delivers a state-of-the-art experience in multiple complex scenarios.
A minimize clearance of 55cm

Walking AD display with 18.5″ screen

Easy deployment

Work continuously for 8 hours
With a minimize clearance at 55cm, KettyBot is specially designed for complex and dynamic environments. Powered by PUDU advanced SLAM algorithm, KettyBot supports laser and visual dual SLAM positioning in order to adapt to more scenarios. 2* RGBD depth camera, provide KettyBot with the strongest 3D perception. Intelligent route planning, the optimal route to perform tasks is selected based on the operating environment.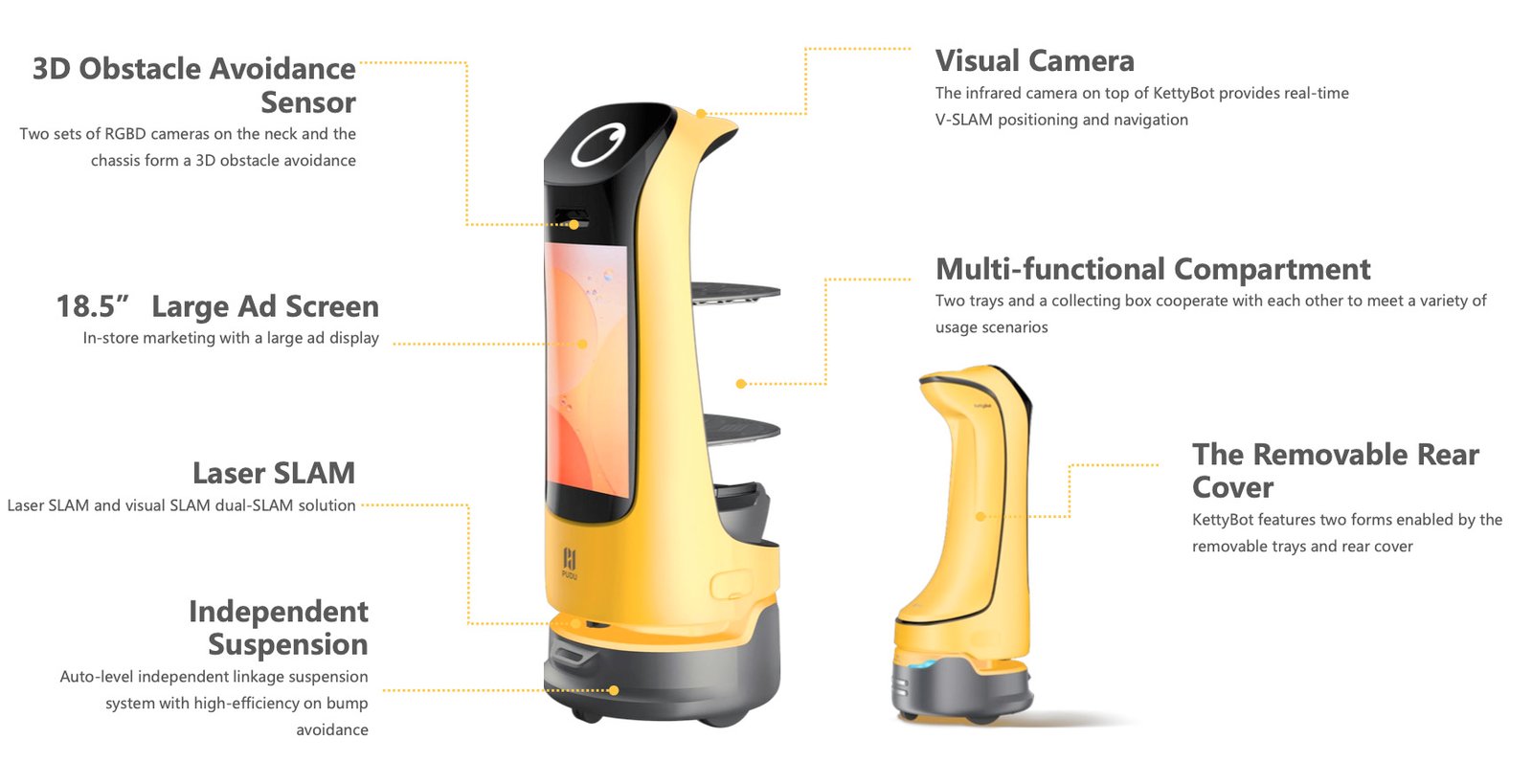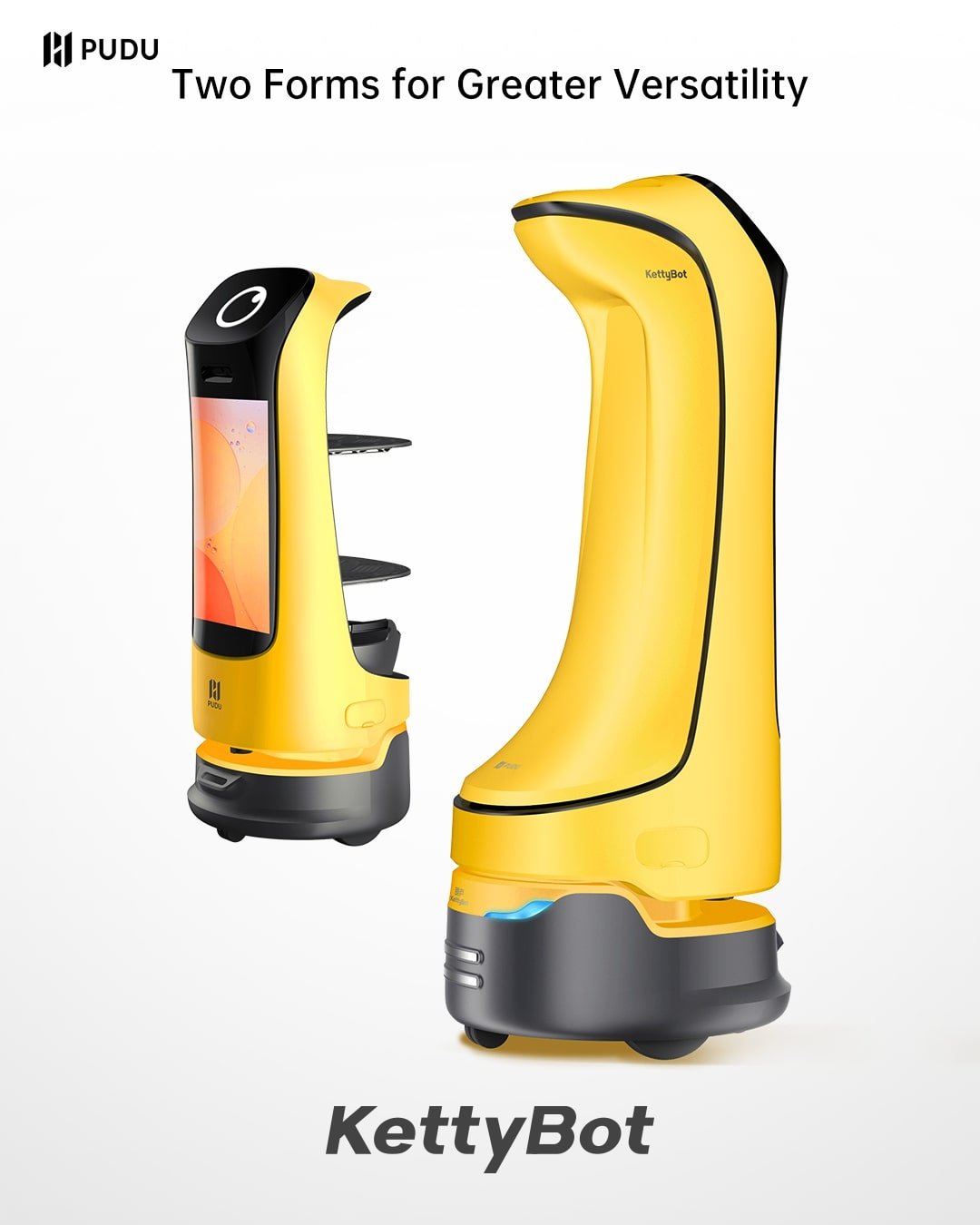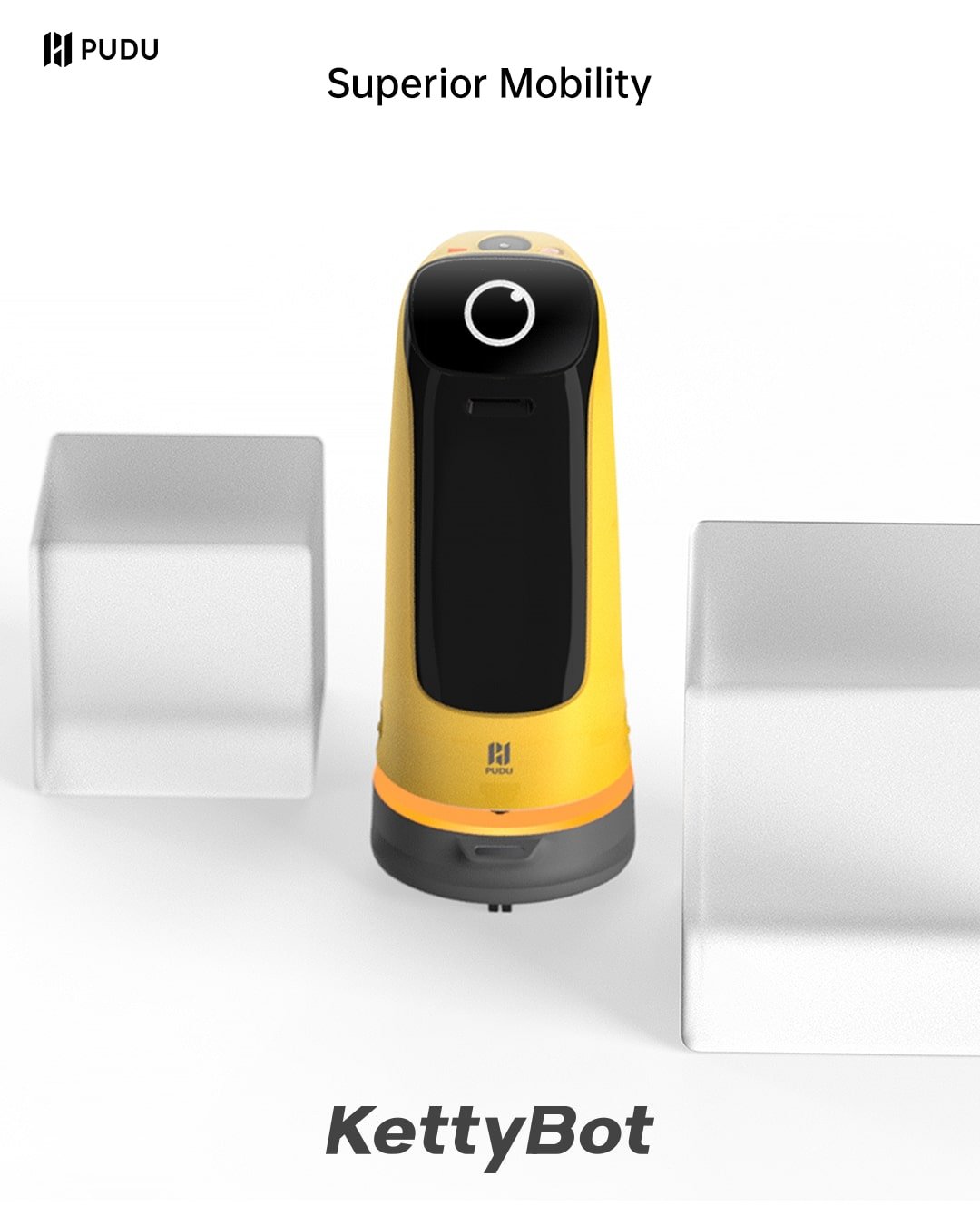 Enhanced voice interaction: The new voice interaction module integrates 360° sound localization. Exclusive situational dialogues with cutting-edge echo cancellation, noise suppression, and reverberation elimination technology. Say the word "hey pudu" to wake-up AI voice interaction. Support a variety of human-robot dialogues.
The rear cover of KettyBot features a minimalist, streamlined design that makes it more compact. With autonomous path planning, the robot can lead customers to their tables in the optimal path, providing improved customer experience and reducing waiter workload.
New Guiding Mode: Search & Guide
By searching words or clicking pictures, customers may look for the items or the store location they need, then KettyBot will guide them to pick up point or stores.