CALLING AND NOTIFICATION ROBOT
HolaBot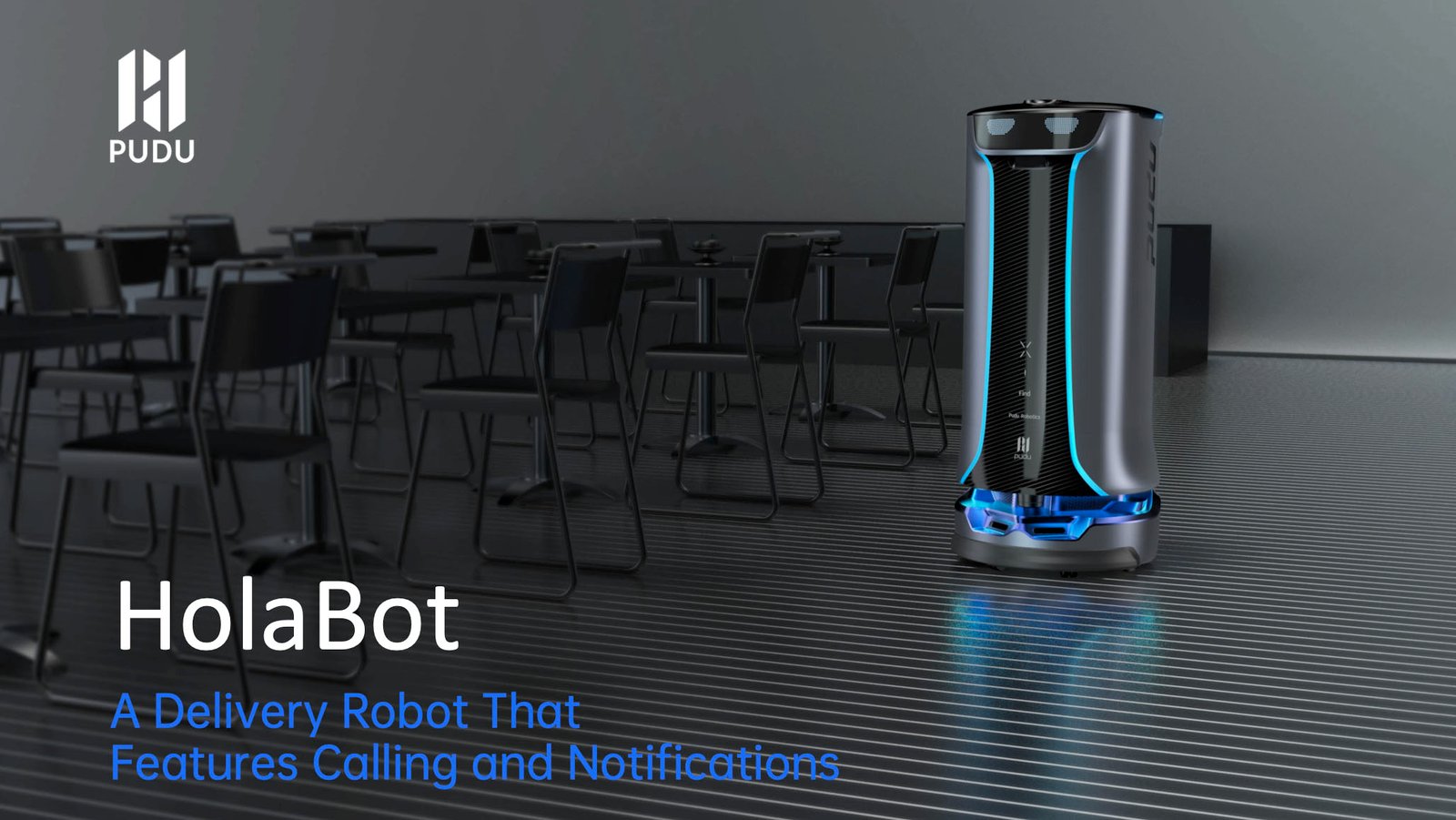 HolaBot is a delivery robot that features calling and notifications tailored to a variety of delivery scenarios.
• Best performance: HolaBot has a carrying capacity as large as 60kg. With 4 trays and the IPX5 waterproof cabin. Great business capabilities give HolaBot unprecedented delivery efficiency.
• Most intelligent: HolaBot supports pagering function. With the modular base and the full-range depth sensor, HolaBot redefines the delivery robot.
Design for Delivery
Efficient: 60kg large capacity, fast movement, twice as efficient as the staff
Secure: Avoiding obstacles instantly for smooth movement, water-proof and spill-resistant.
Easy: Require no extra maintenance except charging.
Durable: 73,000km durability test (The data is based on certain environment tests)
Intelligent Multifunctional Delivery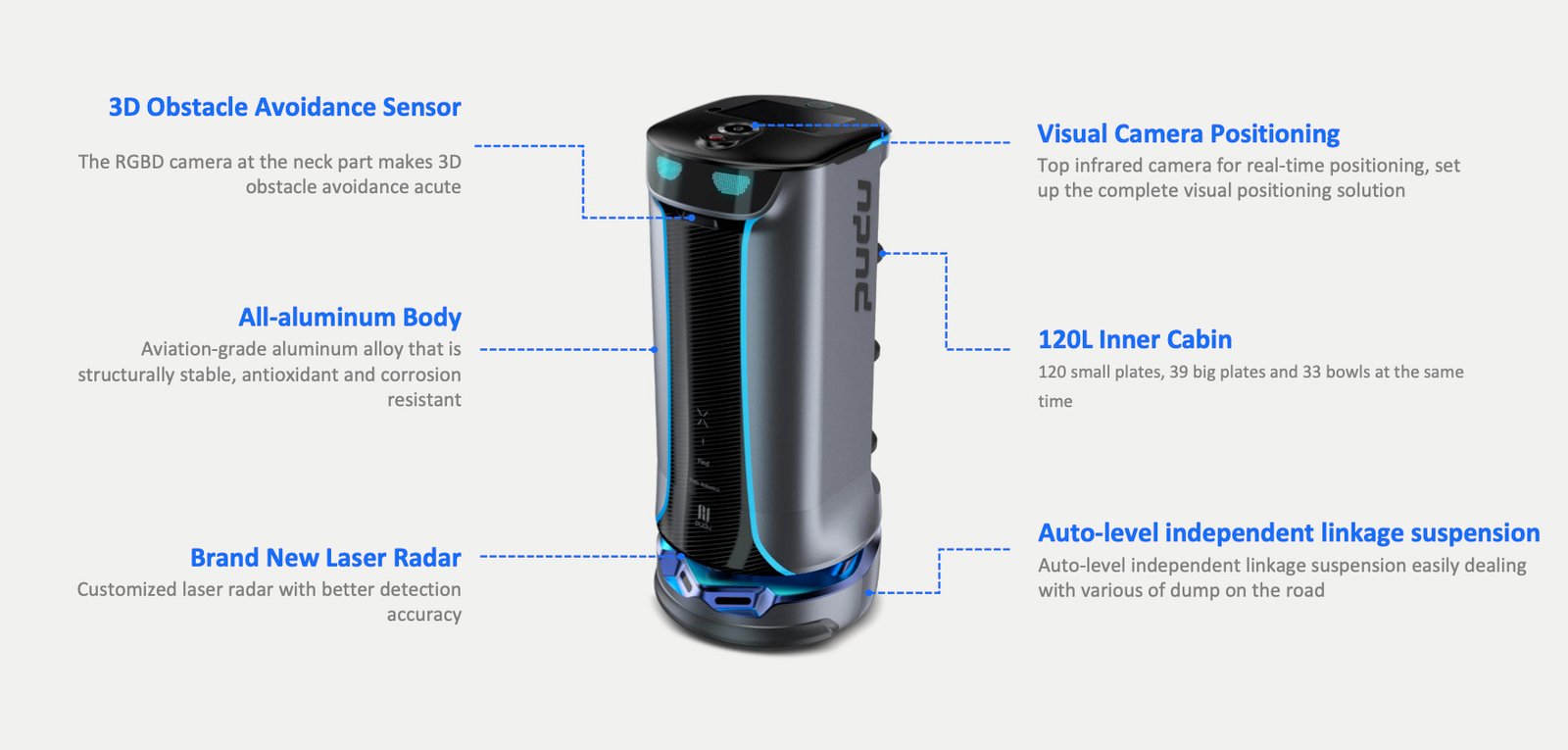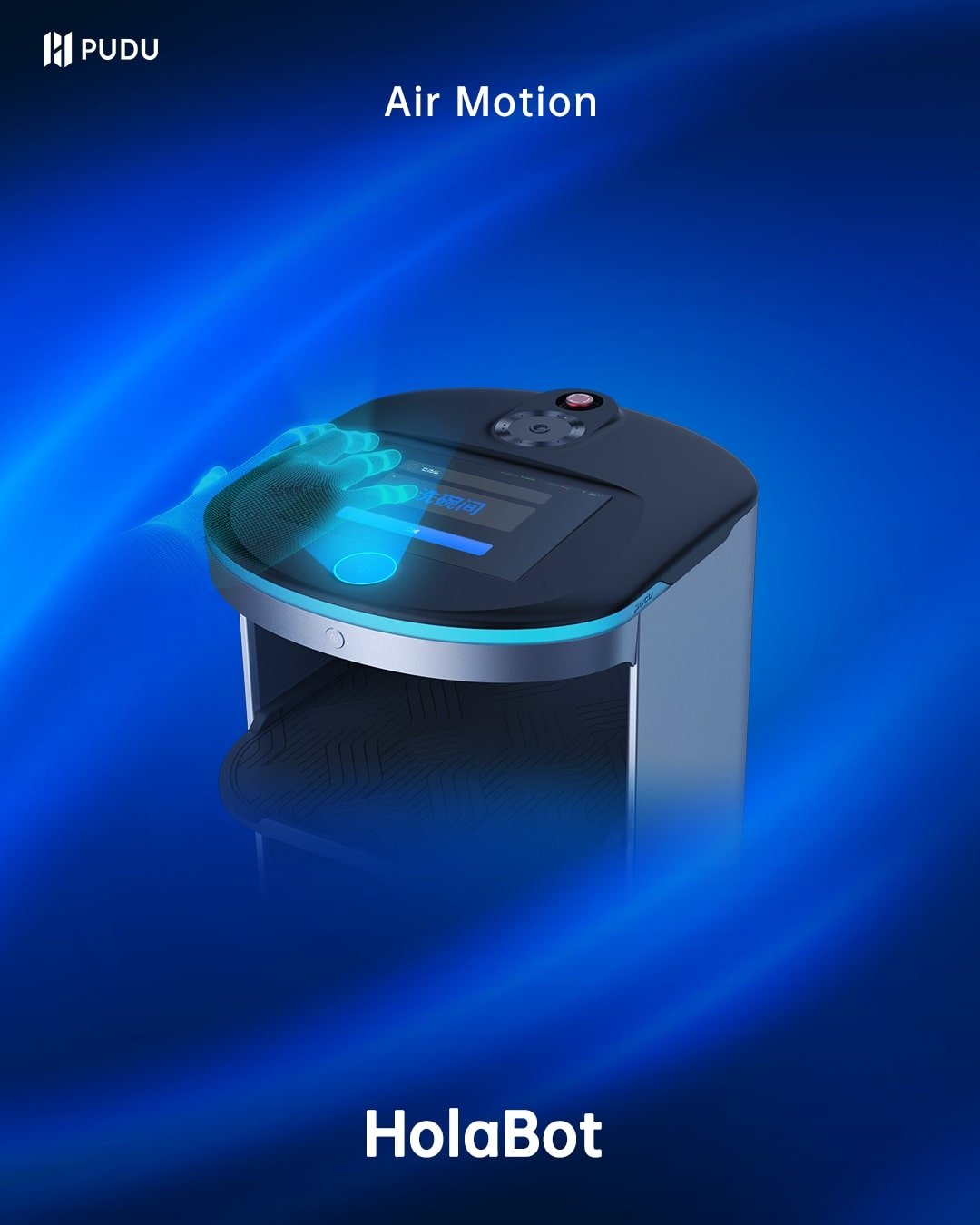 Build-in a 120L ultra-large cabin, HolaBot includes 4 Tier loading zone with adjustable trays level. The carrying capacity is 60KG. HolaBot is famous for its large volume and high carrying capacity.
In the catering bussing scenario, the staff have to deal with a lot of greasy dishes and leftovers. Hola's inner cabin is the first in the catering industry to reach IPX5 waterproof, detachable and washable, convenient for staff to load and clean.
Intelligent Delivery Robot Calling Function
In order to respond quickly to tasks, waiters can call HolaBot through watches. Tasks can be issued to the robot easily, ensuring the robot to be "on call" all the time.